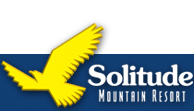 A rather "small" resort if you are an expert. Great family resort for beginner to advanced. If you are going to ski powder make sure the Honeycomb is open. Without this area you will get bored pretty soon. Lines are unknown to this resort. We skied there on weekdays, weekends. and even on great powder days and never had to wait a minute. Most chairs are slow and a pain in the a….
Tip
The place to be when all other resorts are too busy. No lines at all.
If Honeycomb is closed it's a no go for me. Not enough to keep you busy.
Don't worry about being at the resort early on a powder day. A few minutes before opening is still ok.
Discounted Tickets
Most sport shops in Salt Lake sell them. Some motels and hotels offer a U$ 50 pass, which you can use to get a ticket at 4 different resorts: Snowbird, Alta, Solitude, and Brighton if I remember right.
Resort Homepage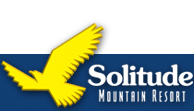 Prices
$$
Weather Affection
Minor
Trees
Yes
Linked with
Ski