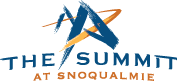 It was our first time at the resort, so we didn't really know what to expect, but I had heard good things about the steepness and the backcountry access of the slopes. We got a great impression from the first run, and it only got better as the day went along. The runs are very steep, with changing terrain, a constant vertical top to bottom, and easy traverse into more challenging tree runs.
Backcountry access is easy and allowed through several gates. Before you go, you need to visit the ski patrol at the top of Edelweiss chair. The patrol will give you information about the backcountry and some details about particularly challenging areas. It is easy to get "cliffed out" in this part of the terrain. After a ten-minute talk, you will have to sign a waiver to get a "backcountry access card," which will give you free unlimited access to the BC. The patrol will also offer you a free tour to show you the BC and will give you more information on the way down.
There is no avi control, but about half of our group still went in without any avi gear. Unlike the gate at Sunshine Village, where you enter Delirium Dive, avi gear would make more sense here.
We spend most of the day in the BC and found some untracked powder–not more then a few turns at a time, but even the tracked areas had a lot of soft light-tracked or tracked powder.
Alpental is definitely a place for advanced and expert skiers. There is a small base area that will keep intermediate skiers happy, but first-timers and beginners should stay in one of the other areas of Snoqualmie, where they can find plenty of easy runs. The resort is small and very busy on a weekend. We had to wait about 10-15 minutes at both chairs to get to the top; you take a high-speed quad first, followed by a very old, slow double.
Thanks to ski patrollers Jim and Dave for the private tour. We enjoyed skiing with you!
Resort Homepage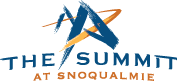 Linked with
Bus
Best Time
Weekdays
Worst Time
Weekends