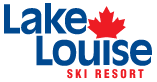 Big resort about 50min driving from Banff. Beginner to expert will love it. High-speed chairs but also some very slow chairs on the backside of the mountain, which are a little bit of a pain. Plenty of SC accessed by lift. The backside is steep to very steep and an amazing playground. Will be tracked pretty quickly, as competition is huge. Fog is an issue and makes it difficult to ski, especially the back side. Not a lot of tree skiing.
Accomodation
Stay in Banff, and you can save $$$ compared to Lake Louise.
Tip
You can use the three-area ski pass at more then one resort on the same day.
A foggy Lake Louise might be a reason to drive to Sunshine.
Resort Homepage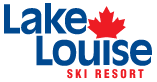 Prices
$$$/$$$$
Weather Affection
Moderate
Trees
Yes but limited