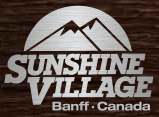 Sunshine is a real rocky resort. A snowbase of about 1.5m (5 feet) will make it worth going there if you like the steep stuff. "Wildwest" and Delirium Dive are not going to be open unless there is a great coverage.
To ski "Wildwest" and Delirium Dive you need to have an avalanche transceiver, shovel, probe, and a partner. Helmet is highly recommended as well. If you ski without a partner you have to wait at the gate and ask other guys if they are willing to ski with you or let's say at least take you through the gate. Your transceiver will open the gate. "Wildwest" might be worth it to have a ski partner but Delirium Dive is a big marketing joke. At least it will keep the crowds away.
Tip
Call +01 403 762 65 11 to get the latest info for the Dive as well as Wildwest.
If you are not an expert walk up to the top of the Dive. Great view!
You can use the 3-area ski pass at more than one resort during the same day? A foggy Lake Louise might be a reason to drive to Sunshine.
If it's below -20 Celsius the Dive will be closed regardless of snow conditions.
Resort Homepage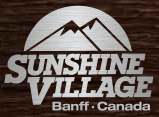 Prices
$$$/$$$$
Weather Affection
Moderate
Trees
Yes but limited
Worst Time
Weekends