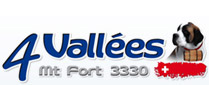 Heaven on earth! Free rider paradise. Just amazing how many steep runs on and off piste there are. It's big enough to keep you busy for days or weeks. After only two days, I can say that the backcountry options are endless. Some of the off piste runs will bring you to a completely different area, and you will need to take several chairs and/or gondolas to get back to where you started.
This report is based on one day of spring skiing in 2005 and one day with some kind of powdery conditions in December 07.
It is simply amazing how many routes you can take and how much powder was left days after the last storm. This will most likely be a different story during peak season. Many of the challenging routes are recommended to do with a partner. If you have to be back in Verbier at the end of the day, make sure to start skiing back to the Village early enough; otherwise, you won't make it back in time, and this could be very expensive if you have to take a taxi, or at least it will take a lot of time to get there using public transportation.
Resort Homepage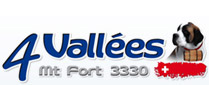 Prices
$$$
Weather Affection
Minor
Trees
Yes but limited
Best Time
Early and late season
Worst Time
February
Linked with
Ski